HARMAN Luxury Audio Group To Exhibit Ultimate-Performance Mark Levinson № 536 Monaural Power Amplifier, JBL Everest and K2 Loudspeakers In New Custom Finish Options at T.H.E. SHOW Newport 2015
5/10/15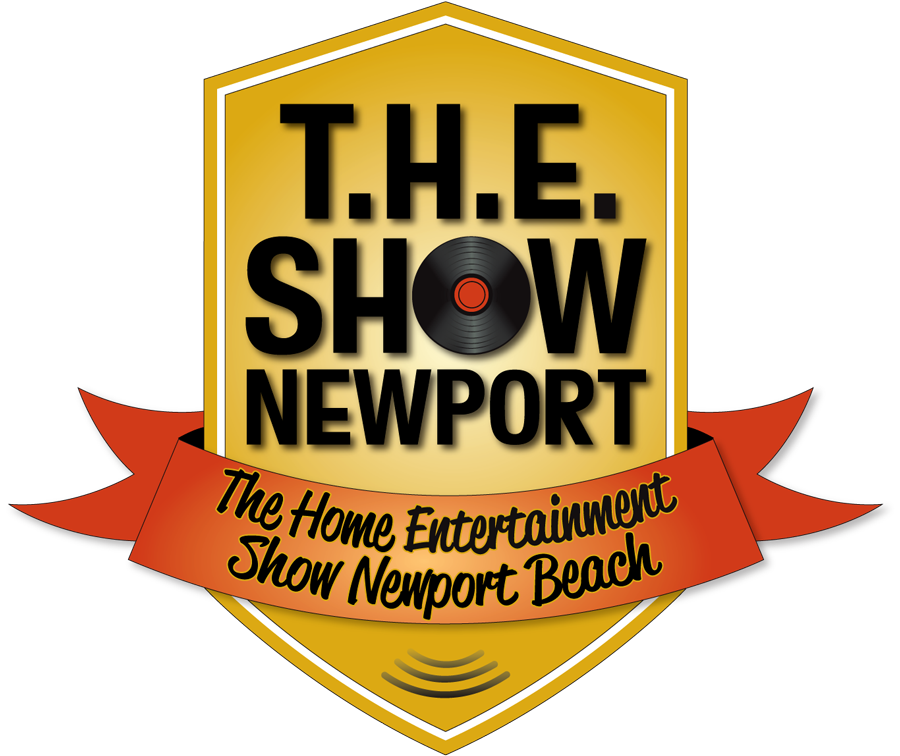 IRVINE, California, — Each year T.H.E. SHOW Newport has been growing in popularity and this year it'll be more of amust-see than ever for audio enthusiasts and music lovers. HARMAN Luxury Audio Group will be adding to theexcitement with the first U.S. demonstration of its new Mark Levinson № 536 Monaural Power Amplifier, which deliversextraordinary sound quality to complement the finest ultrahigh-end music systems. Also being shown will be JBL's iconic,top of the line DD67000 Everest and K2-S9900 loudspeakers in a newly available high-gloss Polar White and RossoCorsa custom finishes respectively.
As if that weren't enough for attendees' sonic appetites, the № 536 will be heard in a system that will also feature theMark Levinson № 585 Integrated Amplifier and № 52 Preamplifier to power Revel's flagship Ultima Salon2 loudspeakers.The system will be demonstrated at T.H.E. Show Newport 2015 at the Hotel Irvine, Rooms 1108, 1110 and 1111 (May 29– 31, 2015).
A second active demo room will showcase JBL Professional's 7 Series and M2 Reference Monitor loudspeakers. JBLProfessional's 705i monitors will be powered by a № 585 amplifier, and the M2s will be demonstrated with Mark Levinson№ 53 reference monoblock amplifiers and a № 52 preamplifier.\
"At T.H.E. Show Newport attendees come to hear the best in high-performance audio, and we are eager to showcase ourlatest Mark Levinson components and statement JBL loudspeakers to such an enthusiastic and discriminating audience,"said Jim Garrett, Director of Marketing and Product Management, HARMAN Luxury Audio Group. "The exhibit will haveexceptional visual appeal as well. We are proud to be showcasing the JBL Everest and K2 loudspeakers in Polar White(DD67000) and Rosso Corsa (K2-S9900) which will be part of our new custom finish program and available on a strictlyspecial order, limited availability basis."
The № 536 amplifier is designed to deliver standard-setting sonic performance in every respect, with superlative clarity,resolution and authority. Its 400 watts power output (into 8 ohms, 800 watts into 4 ohms) can power even the largest andmost difficult to drive loudspeakers with ease. The № 536 employs discrete class AB amplifier topology with no integratedcircuits in the signal path, along with Class A voltage gain and driver stages, a configuration that delivers exceptionalsonic purity and resolution of the finest musical detail.
Among its additional features are XLR balanced and RCA unbalanced outputs, two pairs of Mark Levinson's characteristichurricane speaker binding post knobs, and Ethernet, RS-232 and 12-volt trigger inputs and outputs that enable interfacingwith other Mark Levinson components and automation and control systems. Like all Mark Levinson components, the №536 has a distinctively elegant appearance. Its unmistakable black and silver industrial design blends iconic MarkLevinson aesthetic elements with an angular, modern contemporary look.
The Mark Levinson № 585 integrated amplifier provides unmatched music reproduction from analog and digital sources,including computers and music servers. The № 585 accommodates a wide variety of music sources including 32-bit/192kHz computer audio and DSD over PCM via USB. The № 585 employs fully discrete dual-monaural analog inputand output circuitry and incorporates exclusive HARMAN Clari-Fi™ processing, which uses proprietary signalenhancementtechniques to provide the best-possible sound from compressed digital audio sources.
Polar White and Rosso Corsa are two of the six new JBL Everest and K2 loudspeaker custom high-gloss painted finishoptions that also include Deep Black, Verde Mantis, Racing Orange and Sapphire Blue. These new special order,additional-cost, limited availability color options utilize premium automotive-grade paints and finish techniques and delivera level of personalization that is befitting of JBL's statement loudspeakers.
The JBL Project Everest DD67000 is the finest loudspeaker ever created by JBL, incorporating the company's mostadvanced materials, components and driver technologies to set a new standard in musical accuracy – and emotionalinvolvement. Now available in stunning limited edition Polar White, the Everest combines the open, effortless quality ofmidrange and high-frequency compression drivers with the authoritative low-frequency impact and articulation of dynamicdrivers to convey music with remarkable fidelity. Complementing its sound quality, the DD67000 is striking in design, withdistinctively curved and angled surfaces and furniture-grade craftsmanship.
Also being shown at T.H.E. SHOW Newport are Revel's new Concerta2 series loudspeakers. The series features sixmodels that incorporate numerous design and engineering upgrades to deliver exceptional sound and sets a newbenchmark in high-end value. Along with their improved audio performance, Revel Concerta2 loudspeakers have arefined experience with new enclosures, high-gloss white and black finishes and elegant design accents.
Concerta2 Series loudspeakers employ a 1-inch aluminum tweeter with an integral phase ring, derived from Revel'sPerforma3 Series, to deliver detailed and transparent high-frequency response. The tweeters are mated to a new,patented fourth-generation Acoustic Lens Waveguide that optimizes the blend between the tweeter and woofers andimproves off-axis performance for smoother, more consistent performance over a wide listening area.
HARMAN (harman.com) designs and engineers connected products and solutions for consumers, automakers, andenterprises worldwide, including audio, visual and infotainment systems; enterprise automation solutions; and softwareservices. With leading brands including AKG®, Harman Kardon®, Infinity®, JBL®, Lexicon® , Mark Levinson ® andRevel®, HARMAN is admired by audiophiles, musicians and the entertainment venues where they perform around theworld. HARMAN also is a technology and integration services leader for the Automotive, Mobile, Telecommunications andEnterprise markets. More than 25 million automobiles on the road today are equipped with HARMAN audio andinfotainment systems. The Company's software solutions power billions of mobile devices and systems that areconnected, integrated, personalized, adaptive and secure across all platforms, from the work and home to car and mobile.HARMAN has a workforce of approximately 25,000 people across the Americas, Europe, and Asia and reported sales of$5.9 billion during the last 12 months ended March 31, 2015.