HARMAN DELIVERS AT CEDIA 2017
9/24/17
Harman's Luxury, Lifestyle and Professional Solutions businesses were front and center at CEDIA 2017, held at San Diego Convention Center from September 5th – 9th.
ABOUT CEDIA AND THIS SALES CHANNEL
For those of you not familiar, here is a quick overview. CEDIA represents 3,700 Member companies, 100% focused on four Home Technology pillars. These are; HOME THEATER AND AUDIO, HOME CONTROL SYSTEMS, HOME SECURITY/ENERGY MANAGEMENT and IT/HOME NETWORKING. CEDIA is a global organization, supporting the Americas, EMEA, APAC and China. In the US alone, this channel generated over 18.7 billion dollars in revenue in 2016, with nearly 50% of the typical system integrator revenue coming from home theater, distributed audio, and control systems. It is also a category that is trending up Year-Over-Year as consumer appetite for home integration and entertainment continues to grow.
ON THE CEDIA CONVENTION
The CEDIA trade show attracts 500 Exhibitors, and in addition to vendor exhibits, there are over 150 classes to educate and train retailers, integrators and distributors on the latest technology, connectivity and automation. CEDIA attendance was up again and is a continuing trend. The customer profile is quite varied and includes Custom Home and Commercial Integrators, CE retailers and distributors as well solid participation from both lifestyle and trade press.
HARMAN AT CEDIA
At CEDIA 2017, we engineered a trade show space that provided a platform for our Luxury Audio category as well as select lifestyle and professional products. In addition, we used this opportunity to integrate several new flat panel technologies from Samsung. So, let's take a tour!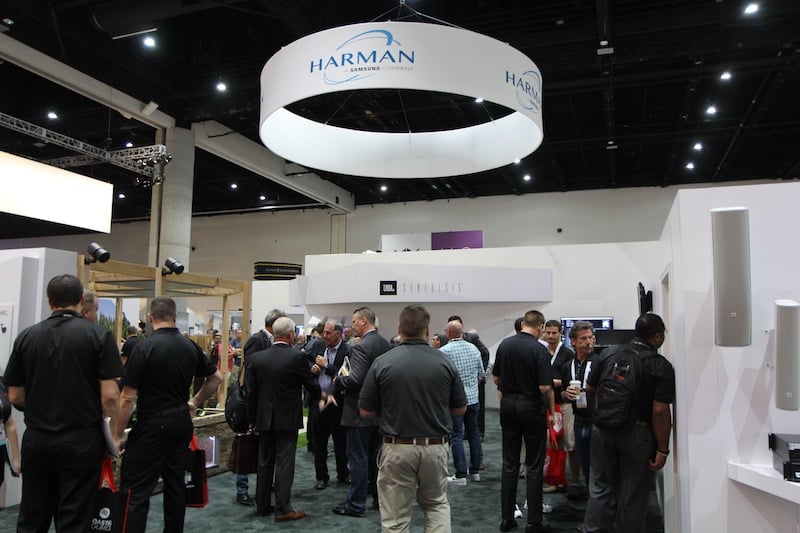 OUR CALIFORNIA ROOM
More and more consumers are taking outdoor spaces to the next level. As a result, this category is growing rapidly with audio solutions and even outdoor flat panel TV offerings expanding in a bit way. At Harman, we have rolled out an incredible line of outdoor loudspeakers and subwoofer solutions spaces including some with integrated lighting and subwoofers that get buried below ground. The California room we engineered for CEDIA provide an active demonstration of the entire line.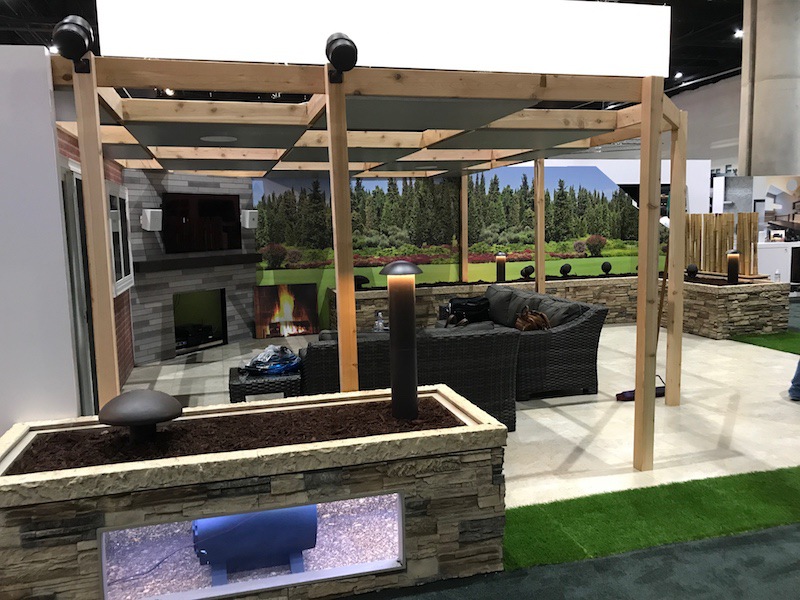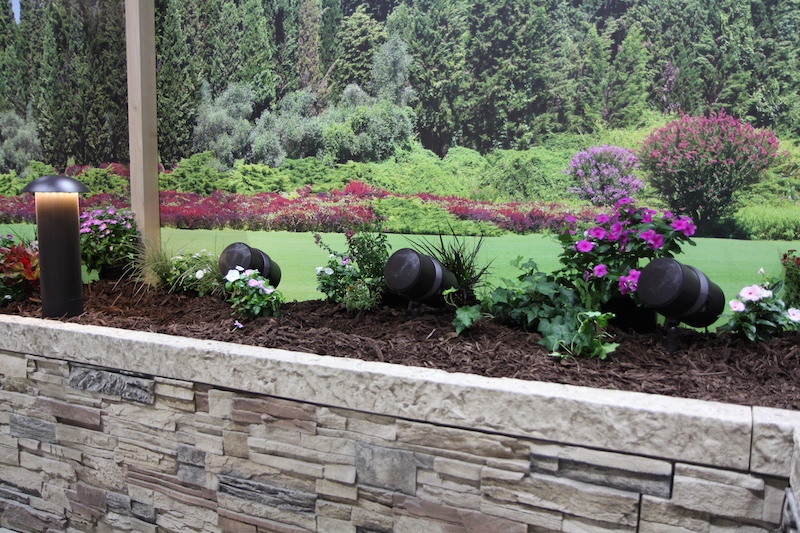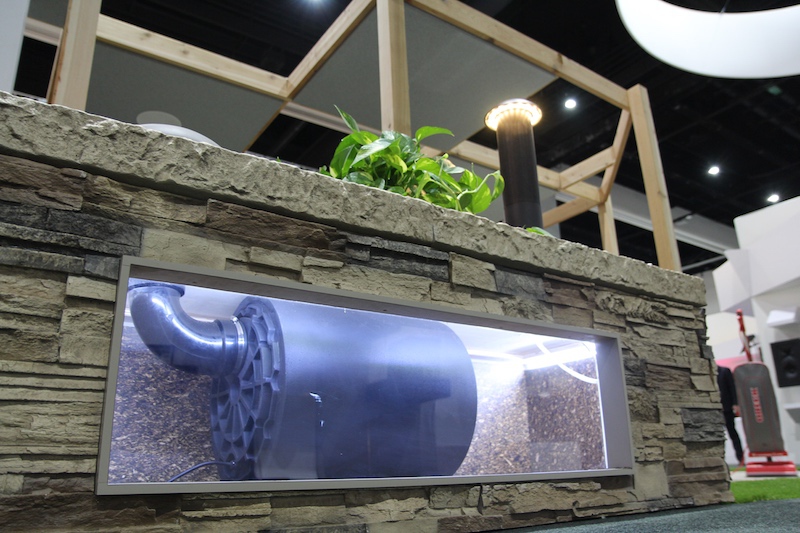 JBL SYNTHESIS THEATER
Each year we engineer the ultimate theater demo and once again, JBL had the number one theater demo at CEDIA. To manage the demos, we ran timed demos every 20 minutes during show hours for each of the three days. Tickets for each day went quickly and the lines were long. Our demo of course did not disappoint and people walked out blown away. Among the extensive number of components used in the demo were the all new JBL SCL-2 in wall loudspeaker, which was a BEST OF SHOW WINNER!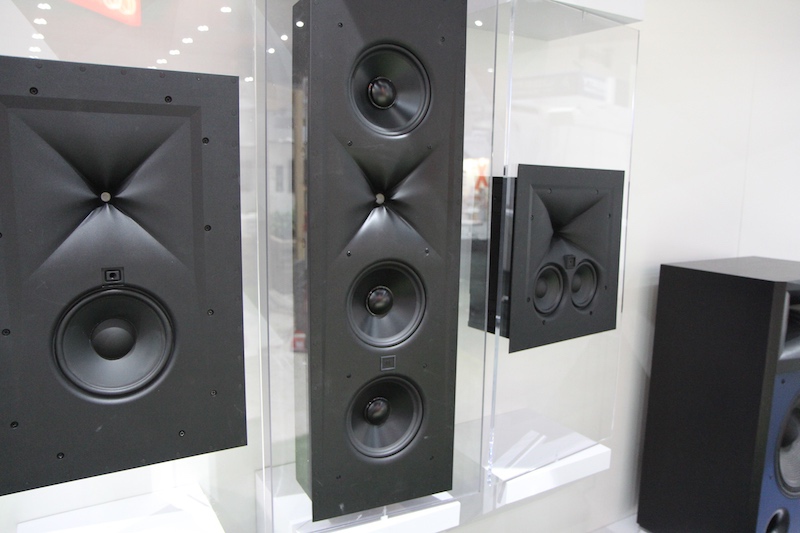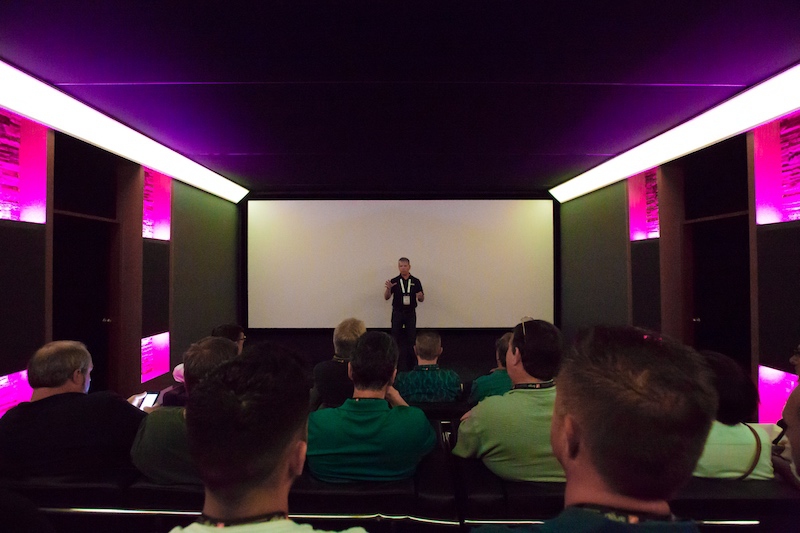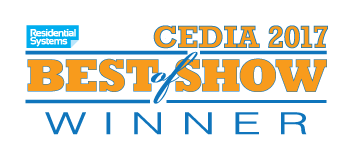 REVEL/ARCAM THEATER DEMO
In contrast to the JBL Synthesis Theater, we engineered a second theater space that illustrated how to create a great home theater experience in a typical room space. This allowed us to leverage bookshelf, in-wall and in-ceiling speakers from Revel, drive by an Arcam AV850 Audio/Video Receiver. This space also featured an all new Samsung picture frame flat panel and wow did it have an amazing picture.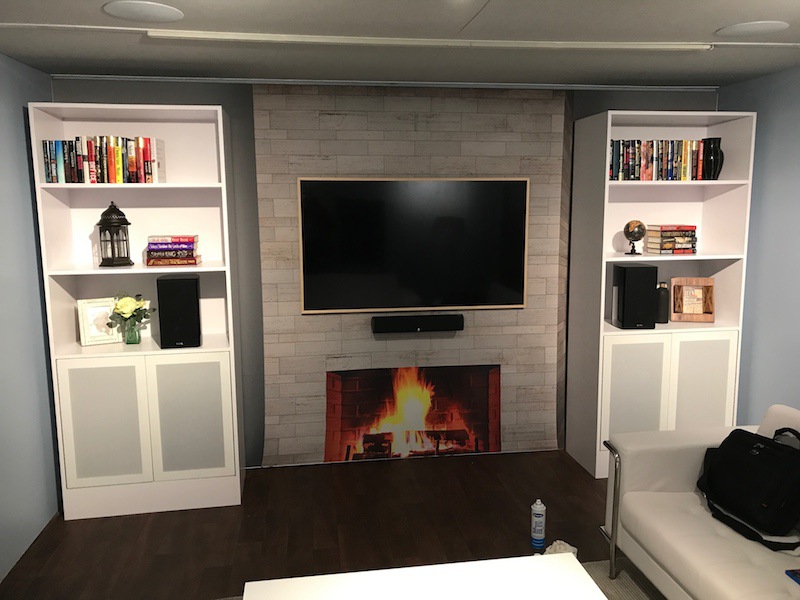 HARMAN'S GOT VOICE
You have been reading about them, hearing about them, and some of you have seen them. We demonstrated our soon to be released new suite of Voice Assistant product and how they can drive an entire home ecosystem, providing a robust command and control from end. Integrators were extremely pleased to see that a company with audio chops is going to be offering Voice Assistant products. In a recent study conducted by CEDIA, the category most added or most likely to be added is voice control of their home systems. This has been driven heavily by the awareness created by Amazon Echo. Great timing team.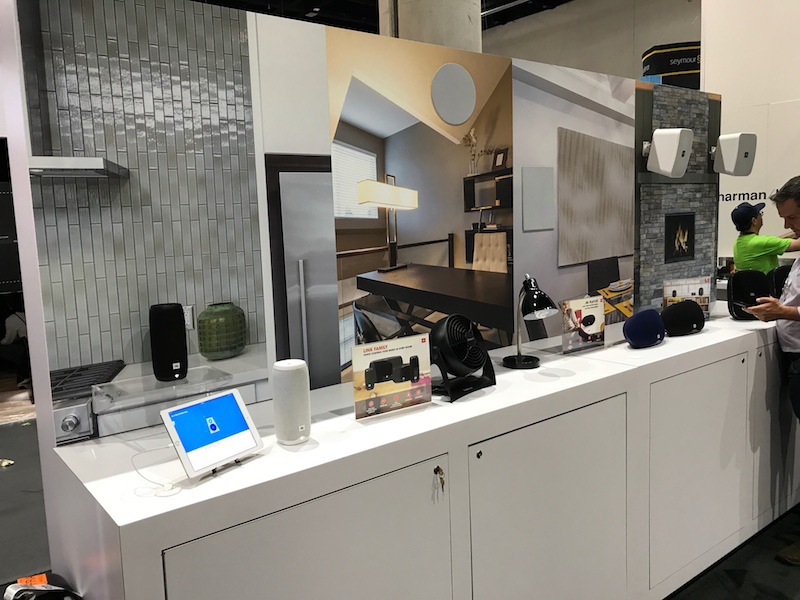 LEXICON RELAUNCH
At CEDIA, we debuted two Audio/Video Receivers and a Preamp Processor based on Arcam platforms with the addition of our all new Logic 7 Immersion. CE retailers and integrators both commented 'Finally" as this brand has a great reputation and these customers always got great results from past Lexicon products. These three models are due to ship during the first calendar quarter of next year and dealers are already eager to bring them in.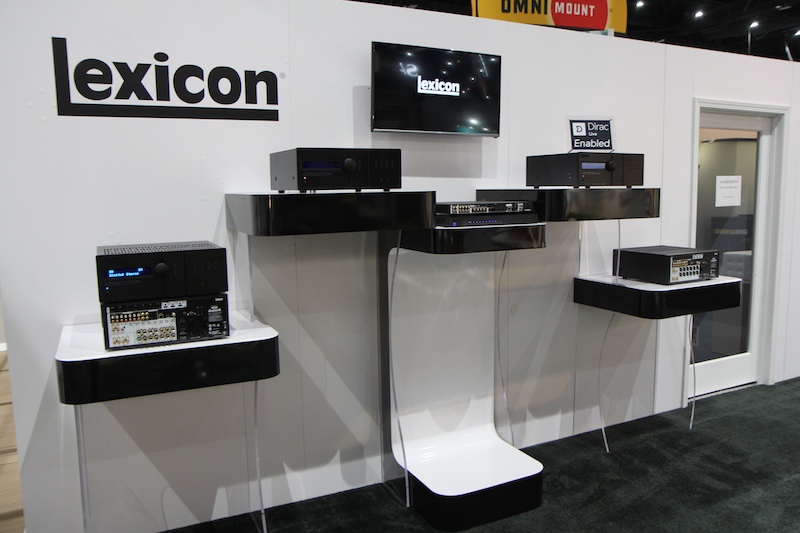 NEW REVEL SUB SAT SYSTEMS
In a terrific static representation of the solutions the Revel brand has to offer integrators and CE retailers alike, we showed off several new Revel products including the new M8 SP2 and SP5 Satellite packs and B8 subwoofer. CE retailers really responded to these as they can be mixed and matched to create a 2.0, 2.1, 5.1 or 7.1 system. Plus, the sats come in Ferrari red. CEDIA ARTICLE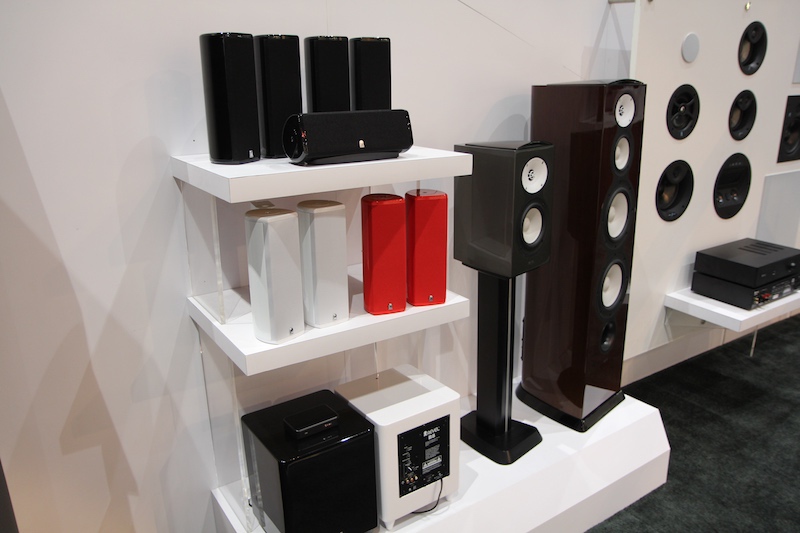 PROFESSIONAL SOLUTIONS IN THE HOUSE
We showed off several exceptional loudspeaker products from the JBL Professional Contractor lineup as well as command and control demonstration by AMX. This display area all provide a place for demonstration of an exciting Samsung Mirror TV. This TV is Widget enabled allowing you to customize the surface to not only check out yourself, but also monitor the news, your appointments, the time and so much more.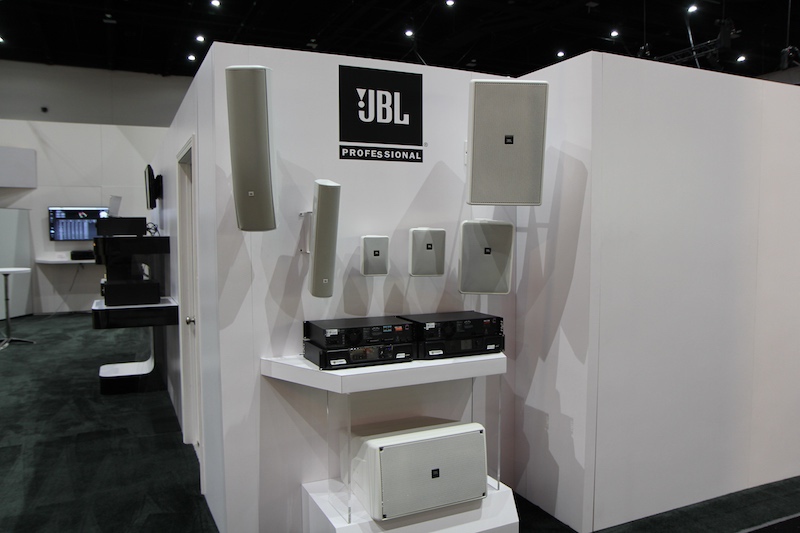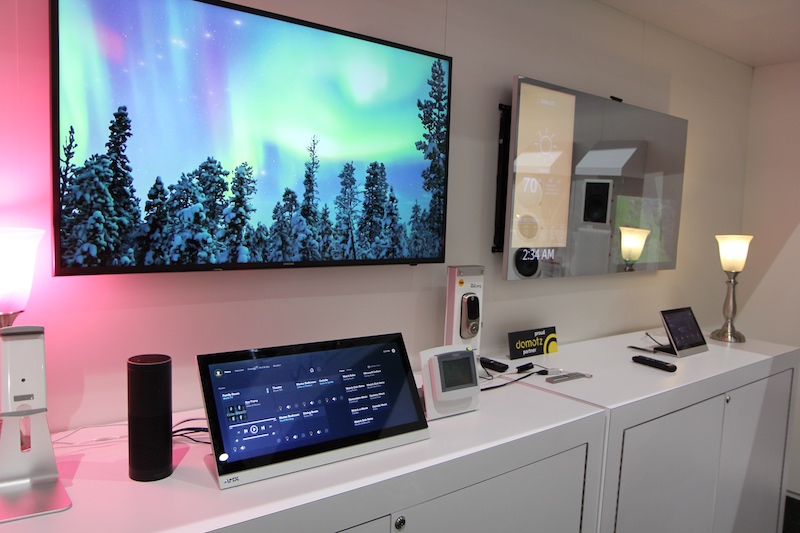 RESULTS
CEDIA 2017 was a success; We opened new dealers, we wrote business, we drove plenty of press coverage, we received best of show, we relaunched Lexicon, showed off our new Arcam offering, delivered compelling demos, fortified relationships, built relationships, built our community, created more believers. A Win!